Membership
At Beth Tikvah you get more than just a synagogue, you become part of our mishpacha (family). Together we celebrate joyous occasions like Bnai Mitzvah, and we are there for each other in the hard times. At Beth Tikvah, we have the opportunity to be part of something bigger than ourselves. Membership also includes the services of Rabbi Mike, High Holiday Tickets, a voice in the operations of Beth Tikvah, opportunities to volunteer, spiritual services, stimulating classes and programs, and more.
However, membership comes with responsibilities. Just like any other family, we have "chores". All of our members are expected to host one Kiddush or oneg during the course of the year. You can sign-up at this sign-up genius link. We request all members to select their date using the sign-up genius link here.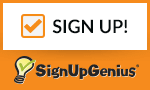 In order to provide a more welcoming Synagogue environment on Sunday mornings and Wednesday afternoons, when school is in session, we seek volunteers to be greeters in our lobby. All members of the Beth Tikvah mishpacha (family) are requested to volunteer to sit in the lobby and be a greeter for at least one Sunday (9 AM to Noon) or Wednesday (4 to 6 PM) . You can sign up using the link below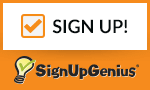 Finally, we ask that all of our members volunteer to help with at least one event during the year. Sign-ups for those events will be provided during the course of the year.
Fri, June 18 2021 8 Tammuz 5781